Services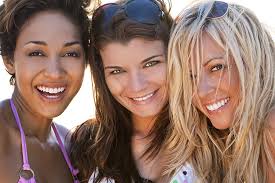 The Perfume Party
Are you looking for a fun party theme? If you are interested in wearing a one-of-a-kind fragrance, create a fragrance at a Perfumenero Perfume Party. You even get to create your own bottle label. Perfume Parties are usually hosted by an individual and are held at their home or other location. A perfume party is great for children and adults and occasions such as birthdays, wedding showers, Mitzvah's, wedding receptions or a "Girls Night Out."
At a Perfume Party, you experiment with a wide variety of scented oils until you find the combination that you like best. (The perfume-making process was designed to keep the wafting of scents to a minimum--so no spraying.)
I personally blend the perfume to your satisfaction, and you take your perfume home with you.
CLICK HERE
(
slow to open
) for details about hosting a Perfume Party, including long-distance parties. Keep in mind that pricing may change if you select options other than those stated as a "Standard Perfume Party."
Perfumenero is located in a suburb of Philadelphia PA. I am available for both local and long-distance Perfume Parties.
Private perfume-making sessions are available upon request.
CONTACT ME
for details.
Fragrance Favors
Are you looking for a unique party or wedding favor idea? What about a special gift for your bridal party? Imagine the smiles on your guest's faces when they receive a Fragrance Favor created by YOU! These party favors will set your event apart from all the rest. You select the fragrance, bottle, label and optional embellishments. I will work within your budget to create a gift that your guests will always remember. See the "Photos" tab on this website for photos of sample Fragrance Favors.
Fragrance Favors can be shipped to anywhere in the continental U.S. and Canada.
CLICK HERE
(
slow to open
) to see many options regarding creating Fragrance Favors.
Fragrance Favors also make great gifts for clients or as giveaways. If you are a business owner, you can make a perfume that signifies your business and give it to or sell it to your customers.
CONTACT ME
for details on creating your Fragrance Favor.
Public Speaking
If you are looking for a public speaker to address your group regarding an interesting subject, consider a presentation of "Perfumery 101." This presentation is about 30 minutes long and covers subjects such as the history of perfume, components of natural perfume, extraction of essential oils and how perfumers develop their creations.
Perfume Creation Workshop
Learn about the
commercial
world of the perfume industry and how professional perfumer's ("noses") create new fragrances. In this workshop, which lasts approximately 2 hours, you will utilize both the "Traditional" and "Modern" methods of creating a perfume. You will take home a one 1-ounce bottle of your creation.