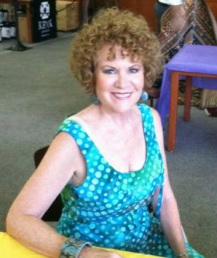 I am Jeanette Fiumenero, the founder of Perfumenero. I specialize in personalized fragrances for adults and children and pride myself in offering high-quality products and delivering exceptional, individualized customer service. My mission is for Perfumenero to become the first name that comes to mind when someone wants to create a perfume, and have fun doing it.
---
The vision for Perfumenero began in 2006, after I was looking for a discontinued perfume for a friend. In the process of searching for this perfume, I learned that other people were making perfumes for themselves. After having so much fun experimenting with perfume formulas on my own, I decided to launch the "Perfumenero Perfume Party." I enjoy all facets of my perfume service business, and it shows.
Following are reasons you would want to contact Perfumenero
:
You want to make a fragrance for yourself or someone else

You want to create a perfume to sell or give to your customers
You want to create a unique wedding, Mitzvah, shower or party favor for your guests
You want to give someone a special gift, such as for your wedding party or an anniversary
You are looking for a unique, fun party theme for events like birthdays or a Girls Night Out
​You want to create a fragrance in a workshop, using methods that professional perfumers use
​I live near Philadelphia, PA, in the U.S. I conduct both local and long-distance Perfume Parties of all sizes and am available as a speaker on Perfumery 101. Fragrance Favors can be shipped to the continental U.S. and Canada.